Being a sales person is not about having "the gift of the gab". It is not about selling ice to the Eskimo's". In fact, when I hear that sort of terminology it infuriates me. Sales in the IT channel is a profession, and when executed correctly, adds value and makes money. Win-Win. Take pride in your trade and invest in being the best version of you.
I am a recruiter and unfortunately, we come with an awful reputation. However, as a professional recruiter & sales person I take pride in what I do as I know that I add real value to my candidates and my clients. After all, I play a massive part in my candidates "life decisions" and my clients business growth.
This article is available to you in a pdf or video format also, so if you would prefer one of these please just directly email me Neo.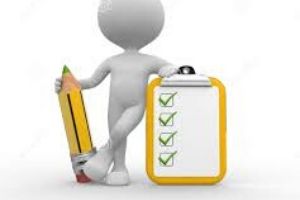 Please see below the Checklist, which outlines the complexities and various options there are in the sales process.
THE GOAL
Simply try to be the best version of you in all of these areas below.
YOU
·       Invest in you.

·       Have a look at the great sales people around you.

·       Understand their sales skills and their "soft" skills and make those a part of your own SALES DNA.

BUILD TEAMS
·       Know & understand who your "virtual team" are.

·       Vendors, finance, pre-sales, architects, the bid team, marketing.

·       Spend time building these relationships.

DEFINE YOUR MARKET
·       How have you defined & segmented you market if at all?

·       Is it a Vertical one?

·       Is it Geographical?

BUILD YOUR PERFECT BOOK OF ACCOUNTS
·       Where is your sweet spot?

·       50 – 500 seats?

·       100 – 500 seats?

·       5000+ seats

·       A mixture?

·       Decide very early on what this looks like.

ACCOUNT QUALIFICATION
·       Build your book with purpose & a strategy based on yours and your company's sweet spot.

o   Get this wrong and all future steps will be difficult.

·       Be Brave – qualify out and walk when you need to.

YOUR PROPOSITION & VALUE ADD
·       Learn and develop a story telling approach to your proposition & value add to your clients & prospects.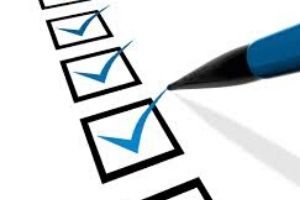 HUNT
·       Become brilliant at this. This is your lifeblood.

·       Too many leave this behind, yet it is vital to be doing this in all of your career.

·       Learn how to open new accounts and do it continuously. I hear so many people who state "I've done that, worn the t-shirt and do not need to do this anymore".

·       That is like an athlete not training anymore.

FARM, EXPAND AND MAP YOUR ACCOUNTS
·       Once into an account how do you expand the footprint in that account? VITAL
FINDING OPPORTUNITIES
·       Finding pain points, finding problems, finding needs and offering your solution to the client.
BUILDING YOUR PIPELINE
·       Building on those opportunities by qualifying and getting involved as early as possible in the cycle & asking compelling questions.
PIPELINE MANAGEMENT & FORECASTING
·       Understand the sales cycle.

PIPELINE MANAGEMENT & FORECASTING
·       Know & build relationships with the BID's.

·       Buyer – influencer-DM

PIPELINE MANAGEMENT & FORECASTING
·       Understand the compelling event – WHY is this happening?

·       What happens if it does not happen? Is it real?

PIPELINE MANAGEMENT & FORECASTING
·       Be honest to yourself & qualify the opportunity IN or OUT.
OTHER SKILLS TO LEARN
·       Negotiation

·       Becoming a trusted adviser & authority

·       Learning how to present and do external meetings

·       Know your commercials
If you wish to chat about any of these points or your own career moving forward, please just get in touch today.
Good luck & keep selling.