Ice Recruitment Limited
GET MENTORED AND COACHED
Before my career as a recruiter I was a sales director in the channel. One of the best things I ever had was when I was given a work mentor as one of my companies. If there was one thing that helped me develop, grow and  get me through the tough time, it was this. If you can get yourself someone to mentor or coach you, as long as it is the right person, I believe you will stand a better chance of moving forward.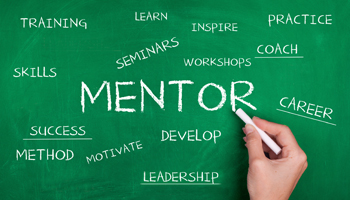 I have attached a link to an article that gives you 10 very good benefits of having one.
The list includes the following and the link explains each in more detail.
10 BENEFITS OF HAVING A MENTOR
Career progression
Networking
Feedback
Accountability
Problem solving
Getting it all into perspective
Personal Development
sharing successes
Focus
Mentoring others
here is the link I mentioned.
http://surfcareers.com/blog/10-benefits-of-having-a-mentor/
thanks for reading and feel free to reach out to me for any of your recruitment needs.
Neo Pedrithes
https://www.linkedin.com/in/neo-pedrithes-2485736/
WWW.ICE-RECRUITMENT.COM
Building Relationships, Delivering results