Why do employees leave companies? You have spent so much of your time looking to recruit the right person and just as they seem to be doing well, they are off!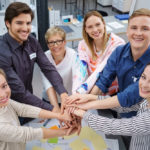 All that work and time spent interviewing, coaching, mentoring, developing and then you lose them
You thought they were happy, they seemed so settled
You try to offer more money as a way of stopping them leaving
There have been a number of surveys as to why people leave opportunities and yet so many of us ignore the signs and reasons for it. We end up fighting to try and keep someone when it is too late.
It is very unlikely that you will not lose people, and sometimes it is a good thing as it can mean fresh ideas and new characters coming into the team.
However, you can be more in control of the areas you can influence and have a retention strategy in place to help you keep your best talent.
By knowing some of the reasons behind people leaving, you can implement policies, good practice and the "softer intangible" habits that can mean the difference between losing or keeping your top talent.
One company I know in particular springs to mind and even their entry level sales people cannot be prized away. The culture is so good, they just love working there and it is driven from the owner, to the MD right down to the entry level employees.
This list is here to give you ideas and hopefully get you thinking about your retention strategy. It is always better to keep your best people than to continually try and bring in new people to replace them.  Why? Because, it is expensive, takes time, is a risk and in the current market, is a very difficult task.  Furthermore there are many non financial costs that add up to losing and having to replace employees.
13 Reasons Why People Leave: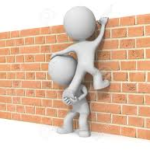 Here is a list of 13 BIG reasons cited from a variety of surveys, our own experience and anecdotal feedback from candidates we speak to when they are looking for an exit.  The list does not include uncontrollable factors such as moving etc:
They do not like their boss.
Lack of recognition
Politics
Lack of development
Lack of responsibility
Insecurity
Not having the opportunity to make a difference
Work-life balance
Money
Boss not following through on their promises
The job was sold to them incorrectly
Did not enjoy their work & environment
Lack of feedback about how they were getting on
There is a solution to each of these reasons and addressing them up front will always give you a better chance of talent retention. And at the very least, you should be carrying out a detailed and meaningful exit meeting.
Why exit meeting?
The exit meeting should be to peel away the layers of reasons given and get to the truth so you can learn and fix this for the future.
If you do decide hiring new candidates and would like a new perspective and approach on what you need, then please contact us here at Ice.
We have many years of experience and knowledge that may help you secure the right people for your business.