Often, as recruiters, we prep our candidates to ensure they give the most professional first impression.  Many times however, we have received feedback from candidates post-interview who mention situations during the interview process, that they found unprofessional.  The examples below are just a few bits of feedback we have received in our careers:
REAL LIFE FEEDBACK!!
"I was made to wait for 20 minutes before I met the interviewer."
"I was not really sold the opportunity by the director, I expected more."
"She had not even read my CV. She knew nothing about me."
"I never heard back from them after the interview."
"They kept looking at their phone, it was really distracting."
"The phone went off and they answered it during the interview."
"It was 100% obvious they had not done any research about me."
"He did not want to be there, you could tell."
"It was like I was 'lucky to be interviewing for them'."
"I felt that I was getting in the way of their time."
"He simply spoke at me for 50 minutes."
"The questions were a bit weird and not at all relevant to the role."
"I felt that the questioning was very aggressive."
"I did not feel I belonged and I will reject the offer."
"I could not work for her after that."
These are just a sample of many I have heard over the years.
Can you be sure this is not happening in your business?
Things to consider: 
If you treat the interview like you would an important client meeting, treat the candidate like a client, go the extra mile and stand out, you will outstrip most of your competition by giving a great experience to the said candidate (all other things being equal of course, pay, the role, reputation etc).
Make the candidate experience special. Make it memorable for the right reasons.

SOME REMEDIES AND TACTICS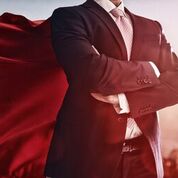 Based on the feedback and from my own mistakes, below are some very simple, time saving "tactical" fixes that can make you stand out. Remember, we want to make the candidate experience a positive one.
Make time to prepare before the interview. This is such a simple fix. Put time in the diary to go through the CV, have a room booked, let reception know of their arrival.
Read the CV like it was your own. Make notes and ensure you understand their career.
Have a written list of questions ready that you would like to ask. This is likely to be a mix of competency based questions for the role as well as "interest based" questions from the CV and their social media profile.
Take the time to look at their social media presence and understand a bit more about the "person".
Get to know the person in terms of who they are, their interests, their values.
Ensure the "operational side" of the interview is organised. Meet & greet, room booked, relevant people notified, cv printed, refreshments, etc.
Switch off your mobile and start the meeting with a mindset of pure focus and attention. Be engaged.
Rehearse your "pitch" ready to promote the benefits of working for your company, the environment and all the reasons why working 'here' is a great career move.  Let them know what it is like if they join you, get them excited.
Show them around the building.
Discuss next steps and manage expectations and timelines.
Move swiftly if you like the candidate. Trust me, they are interviewing elsewhere.
Follow up in writing or via an agent and clarify timelines as they leave.  If you have any brochures or corporate information, pass it onto them as they leave.
I assure you, your competition are not doing this. Work on giving your candidates the best experience possible and it will increase the probability of you landing your targeted talent. In addition to this, news travels fast and your reputation will flourish.
For more information and an informal discussion on how we can help you recruit the best talent in your industry, reach out to us today.  Our contact details are below.