TRAITS OF TOP ACCOUNT MANAGERS IN THE IT CHANNEL
I have written previously about the power of having the right book of accounts to take you to target. No matter how good you are, a poor book will generally lead to poor consistency of results.
If you missed it you can find it on the website here or message neo@ice-recruitment.com and I will send it to you.
Let us now assume you have now got this in order or at least know what is needed to fix it. What next?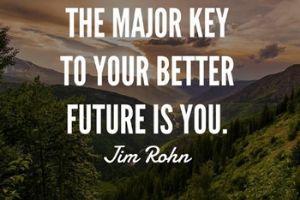 As Jim Rohn put it, "The major key to a better future is a better you"
MY EXPERIENCE
I have been privileged enough to have managed hundreds of IT sales professionals in the channel and taken the time to read and study what differentiates the top performers from the rest. Unfortunately there is no magic pill. To be the best it is a combination of many traits that need executing. The more you can execute, the better you will become. It is a very simple set of traits, but requires a lot of hard work, dedication, emotional & mental strength and commitment to continuous learning. The profession of sales is like any other. Whether you are an accountant, a lawyer, a mechanic or a plumber, there is learning to be done and skills to be attained.
Contrary to past phrases, "It is not about the gift of the gab, selling ice to an Eskimo or selling your grandma for a fiver"
An IT Sales professional is no different. It takes years to master, and even then, with ever developing technology, the road ahead means continuous development for you. Imagine still trying to sell technology from 10 years ago and nothing else. Imagine the road ahead. IOT, Cloud, Security, Hyper converged, GDPR…..Want to stand still?
I have listed what I believe to be the most important traits and divided them into sales and non-sales/soft skills. I have also not elaborated on every point as I believe the majority are self explanatory.
For the avoidance of doubt, please know this. Some will overlap and I am certain I will have missed some. My objective here is for you to decide what is right FOR YOU and to be planned in your career development. That way you can have a set of actions to improve in the areas you believe will help you and strive for excellence. Some you will be able to carry out yourself, some you will need to bring into your "DEVELOPMENT PLAN" with your manager.
There is a reason some account managers will earn £50,000 and others earn £200,000+when they own the same book. The higher earners execute on more of these traits.
SOFT NON SALES TRAITS
Are you at the right company?
Be consumed in your role and make it your life. Be thinking, developing and "plotting" 24/7. This is what the top achievers do.
Constant communication with your clients, your manager and your internal stakeholders.
Super organised.
Deliver good & bad news. Always let the client know of both the good and the bad news. Especially the latter. Remember, this is about the client, not you and they need to make alternative plans if there is bad news.
Manage your time effectively
Plan every day to the best of your ability
Diarise and execute.
Be an extension of the IT dept of your client. Always be available and on the mobile for when they need you.
Use the CRM system and become admin savvy.
"Mo money, Mo Problems" The more business you do, the more problems you will have. This is the nature of the beast.
Learn to expect these problems and more importantly, know how to fix them, they are a part of your job – expect them and be happy to deal with it, make it a great experience for the client when it goes wrong and get a positive outcome from the situation.
Differentiate yourself, make yourself a brand.
Be productive, not just busy.
Be likeable and humble.
Self belief and resilient for the tough times.
A relationship builder.
Results driven & ambitious.
People and customer focused.
Be a GOAL SETTER.
Dress for success.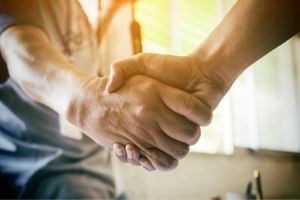 SALES TRAITS
Plan you book -Does it have the right set of accounts and the right number of accounts?
Know how to map an account and how to expand within an account.
Know how to develop Net New Business and do this continuously. You will lose accounts through no fault of your own. Expect this and have a pipeline of new accounts and contacts.
Be astute and commercially aware of you business. Revenue, GP, NP, loss leaders etc
Become brilliant at the ability to forecast. Be Honest to yourself and do not include opportunities that just make you feel good.
Always learning & developing – sales and technical. Have a learning program in place. Whilst you do not need to be technical, credibility comes from technical conversations.
The right solutions for your client, not just the most GP. You know exactly what I am talking about. In my world, I always place for the candidate and client, not for the fee.
Lead with questions, not a pitch. Understand the client and their needs so you can provide business outcomes.
See the clients win as your win, see it from their eyes.
Understand the sales cycle, what are the stages and potential blockers and what is the compelling event? What happens if they do not order the solution? Is it mission critical? What if the date slips? Is it crucial?
Always have a call to action, always have next steps.
Become a great story teller.
Be a great networker – internally and externally.
Follow up, follow up, follow up but know your limits, have some emotional intelligence and understand what a follow up is Vs what a nuisance is.
Understand there are NO's in our business.
Learn how to negotiate
Challenge your client but make sure they know you are doing it to help. Offer advise and options in addition to what they believe they need.
Know how to create teams to support you. Internal account managers, specialists, sales managers, sales directors, pre-0sales, architects, distribution/vendor/reseller, finance & credit control, procurement & purchasing etc..
Be the expert and "go to" person so you are the 1st call they make.
This is certainly a high level overview and in the up & coming articles I will focus on a few of these in more detail. However, I am very confident that there is enough material here to help you in your next steps.
Many thanks
Neo