HOW BAD DO YOU WANT SUCCESS?
I know we are all about recruitment at Ice but I wanted to talk about a wider subject as we reach the end of another year. Maybe we did not achieve all our goals, maybe we did not get the job we want, maybe we have fallen behind our target. FEAR NOT, YOU ARE NOT ALONE PEOPLE. This is all part of the storm before the calm. Whether success to you is work, money, a relationship, your health or for any goal you may have, you have to be strong to get there.
We all talk about wanting success and then, as soon as we hit a brick wall, BANG, moans and tears. I can hear it now."the world is against me" "I never have any luck"
I have seen it first hand with the hundreds of people I have managed. This is why the top 5% of people make their goals a reality, because they are prepared to go through the pain.
"arrrgh!! they went with another supplier"
Let me assure you, rarely did a successful person get to their goal and not have to climb a wall to achieve, and the bigger the aspiration the bigger wall. Successful people know that there are humps in the road on the route to their dreams. They know they will hit big brick walls and that their job is to get around these walls, over these walls, through these walls. Whatever it takes.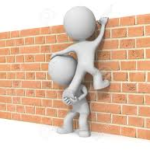 love that, get over the wall, it is amazing on the other side.
What? You lost a big deal? A Bid went wrong? You got stuck in traffic?  All part of the journey I'm afraid. If you want to be successful you need to step up. Step up knowing there are walls and step up to work around them, through them over them.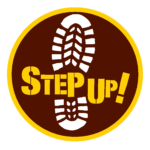 I found an extremely inspiring example of one of the top 5% and what they had to go through to achieve their MASSIVE GOAL. I really wanted to share it with you and hope we can all take inspiration from this .
We only ever see the finished article, the results and think "lucky him or lucky her". Next time you see a successful person, think about their journey, I bet they fell over along the way.
Keep fighting
Year and outcome
1832 – lost job
1833 – failed in business
1835 – sweetheart died
1836 – had nervous breakdown
1838 – defeated for speaker
1843 – defeated for nomination for congress
1848 – lost renomination after being elected in 1846
1849 – rejected for land officer
1854 – defeated for US senate
1856 – defeated for nomination for vice president
1858 – once again defeated for US senate
1860 ELECTED FOR PRESIDENT
How badly do you think President Lincoln wanted it??? We can all learn form these people.
When you get a free 5 minutes take some time to watch the following
https://www.youtube.com/watch?v=lsSC2vx7zFQ
ENJOY THE GETTING OVER THE WALLS ON YOUR JOURNEY AND SEE YOU AT THE TOP