THE MAGNIFICENT 7 – WHAT EMPLOYEES LOOK FOR AND WHAT EMPLOYERS SHOULD KNOW OUTSIDE OF ££.
ALL CHANGE PLEASE
The workplace today looks so different to that of 10-15 years ago. unfortunately I am old enough to remember it
It used to be all about "lifers" – but now the world has changed. We have:
A mixture of baby boomers & various generation types.
Technology that merges work with personal life.
Access to each other and the world 24/7.
A fluid workforce demanding flexibility and understanding…. The list could go on and on.
2 – 5 years tenure in the workplace has replaced what was once dominated by "lifers". So how do we retain our employees and what are employees looking for? And by this I do not mean more money or a better car.
And the reason I ask is that, if we can retain our people, the people we believe are right, we give ourselves a better chance of success. As an employer we want our people to be happy. As an employee we want to be happy. How can we do this without it being about money?
"I want more than just money, listen to me!!!"
There are a host of intangibles that employees look for that few organisations and leaders focus on. This can be especially true of smaller companies where resources are scarce, targets need to be met, people are stretched.
In my opinion this should form part of the strategy, part of retention and have a real focus. As employees we deserve to be happy, to move further up Maslow's ladder.
As a leaders you can see this as part of what you should be doing, but as a leader you are also an employee, so you get to see and feel both sides.
SO LET'S GET TO THE LIST
Employees are looking for TRUST BASED VALUES

Employees want to feel TRUST. A fear based culture helps nobody.
Give lots of appreciation and awards where earned.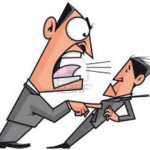 Creating a BALANCED LIFE for employees.

Happiness of your team should be top of the list.
Create this culture as best you can, lots of breaks, reinforced messages that a balance of an employee's life is important.

FAIRNESS

Employees are looking for fairness, not only to themselves but to their peers.
Behave honestly and ethically.
Employees want to be heard.
Connecting the dots.

Promote RELATIONSHIPS within the team
Involve employees in the structure and ideas of the direction of the business
"we" "us". when people are part of a plan they are more likely to execute on it rather than be dictated to
5.  CONTRIBUTING to something bigger than the company. To society, to causes and making the world a better place. It is vital for many, especially the newer generations and should be promoted and done.
OPPORTUNITIES FOR INDIVIDUALS to grow.

The need for growth and self-actualisation
The chance to improve. We want it so why should we not offer it to the team?
A PURPOSE

A clear and compelling purpose. People will buy into this and go through walls for you.
so there you have it. I hope it gets you thinking and acting. RETENTION IS KEY, MAKE IT PART OF YOUR PLAN
Ice Recruitment Limited, Hiring the top talent in the sales and technology sector.
References:Entrepreneur magazine, article/253781 – Jeff Boss
AIESEC Slideshare – LinkedIn – the intangible things employees want from companies