Ice Recruitment Limited
Attracting and Retaining Staff
IS FINDING AND KEEPING STAFF REALLY A PROBLEM?????????
I have read numerous articles which focus on the key challenges facing today's businesses and in all of them finding the right talent was in the top 8 of those challenges. Finding the right people and keeping hold of the good ones must be 2 key objectives on any company's list.
In an article written by Neal Jensen in Forbes magazine he states "Without exception, every business executive I speak to says that one of their biggest challenges is staff – finding the right staff, retaining them, and ensuring they buy into the vision of the business"
Of course there are many other challenges from technology, finance and cash, uncertainty and increased competition. But, finding and keeping staff is up there, not just an after thought.
Focusing on continual quality recruitment, attracting the right talent and keeping them is an absolute must. So do you have a solid recruitment process running through the veins and culture of your organisation????
What do I think is a major problem?
Middle management – My own experiences in industry and in talking to industry leaders is as follows, and this is a gut feel rather than actual research and science.  I have found that CEO's, VP's Heads of departments and Directors get it. They get it and execute on it. HR and recruitment are also very committed and drive towards the company vision and goals in recruitment and in retaining staff. After that though it tends to become a bit of a lottery.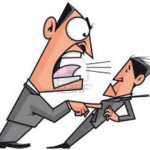 "JOIN US, WE NEEEEED YOU"
are your managers all trained to a level where you feel you will get the same as you in an interview, preparation, delivery, follow up, selling the opportunity?
Inconsistency – Middle managers, senior managers and team leaders with varying degrees of quality of execution. BIG PROBLEM. Some are versed in recruitment but not in the vision. Others competent in the vision but lack of preparation. And so the permutations of consistency, or lack of it go on. There are many parts of the process and this alone will not fix it, however, this is a constant theme that comes up in my conversations with senior leaders and candidates
Why you? It is no longer a privilege to work here
"you are lucky to be interviewing, just wait until you get the job"
In this market it is vital to get the edge. Gone are the days when "they are lucky to work for us" is the norm. The good candidates are more sophisticated, have access to more information and will generally have 2 or 3 options on the table when it comes to decision time. So why you? What was their impression of your organisation when they left? Did you do a  follow up? Did you prepare well. As hard as you have to fight to win business so talent acquisition is following suit. Candidates have 3 – 4 options when actively looking so why you?
Now you have them, how do you keep them?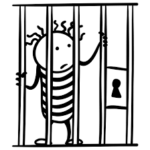 And the once you have them, know that there will be competitors knocking on your people's door looking to acquire your "good ones". How are you dealing with this? Again, I ask the rhetorical question. What are you doing to keep the ones who are your major players outside of just paying them?
Work Hard deliberately
The best "people strategies" are the ones that focus and work very hard on their recruitment process and their attrition levels. Work to get the best and work harder to keep your best.
Finally, on this note from my own experience, it takes more than a hello in the lift, or assuming all is well because they are hitting their numbers and earning well. It takes much more.
If you have a well designed people strategy and you cascade this through the organisation you are probably flying in the upper quartile of companies who are successful in this area of business.
If not, you are in lottery business for finding and keeping people
GOOD LUCK
Ice Recruitment – your partner in all things recruitment
We build relationships and deliver results
neo@ice-recruitment.com